About Rooted Tree Specialists
amy@rootedtreespecialist.com
Something you should know about Rooted Tree Specialists:
We live our motto:

rooted in the community, for the community. A

nd we enjoy every bit of it.
Certified Arborist, Owner
Amy is a Nebraska Arborist Association Certified Arborist and Licensed and Certified Pesticide applicator. She specializes in insect diagnosis, fungal diseases and plant health care. Amy loves to work with trees to help prevent tree diseases and focuses on the long term benefits for the community.
As an owner of Nebraska's first ground-level female-owned and operated tree company, Amy hopes to bring awareness that serving is a vital component to growing a healthy community. She was elected by the city of Gretna to sit as a board member on the Arborist Society. Amy has written and been awarded grant proposals for the city of Gretna, sits on a global charity advisory board and volunteers time to the community trails.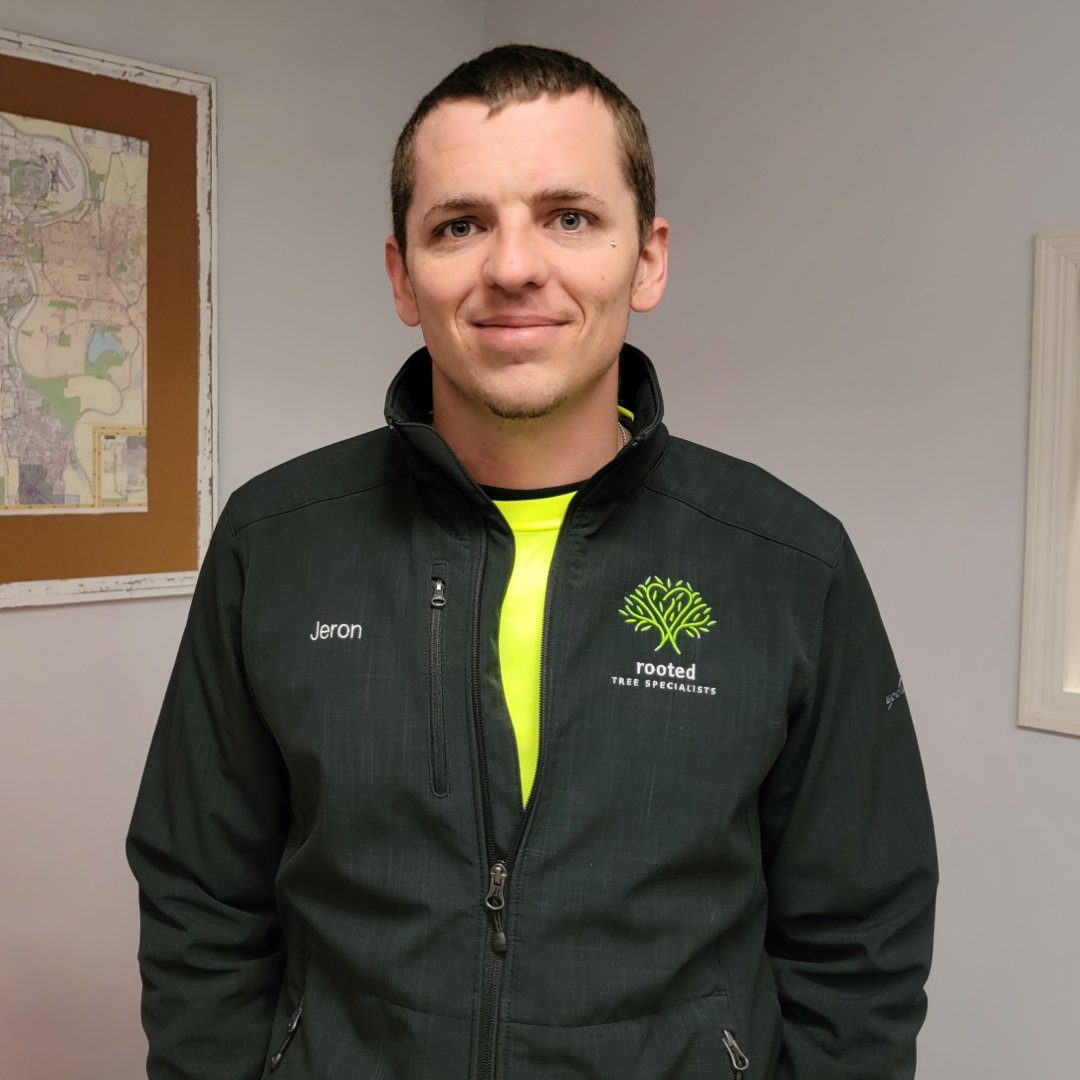 Tree Climber Extraordinaire, Owner
Jeron is a Nebraska Arborist Association Certified Arborist. He has a wealth of knowledge, arborist skills and climbing expertise. He has worked from Missiouri to Nebraska and been a climber since 2012.
As an owner and a climber, Jeron finds it important to have the crew trained in the proper way to rig ropes and cut and prune for the best longevity of the trees. Jeron firmly believes in continually learning by attending classes and educating himself, along with the team, in the newest safety standards, newest rigging techniques and newest tools to better our company, our clients' trees and our community. He values helping others and loves seeing happy clients.