Fall Tree Pruning: Is It Right for Your Omaha Trees?
As autumn paints Omaha in hues of amber and gold, homeowners might wonder if it's time to prune their trees. Pruning seems like an apt part of fall yard maintenance, but the question remains: Can you prune trees in the fall? Let's explore the intricacies of fall tree pruning and its implications for your Omaha trees.
Can You Prune Trees in the Fall? Understanding the Best Timing for Tree Maintenance
Can you prune trees in the fall? The short answer is: it depends. While fall might seem like an ideal time for yard clean-up, including tree pruning, it's not always the best time for tree maintenance. Here's why:
Understanding Tree Biology
As days shorten, trees prepare for dormancy. Pruning during this period can interfere with this natural process, potentially causing more harm than good. It's crucial to understand this biological rhythm to avoid disrupting your tree's preparation for the colder months ahead.
Risks of Fall Pruning
Pruning can stimulate new growth when trees need to conserve their energy. Additionally, fresh cuts can become entry points for fungi and pests, particularly in Omaha's moist autumn weather. Therefore, indiscriminate fall pruning can expose trees to diseases and weaken them right before the harsh winter.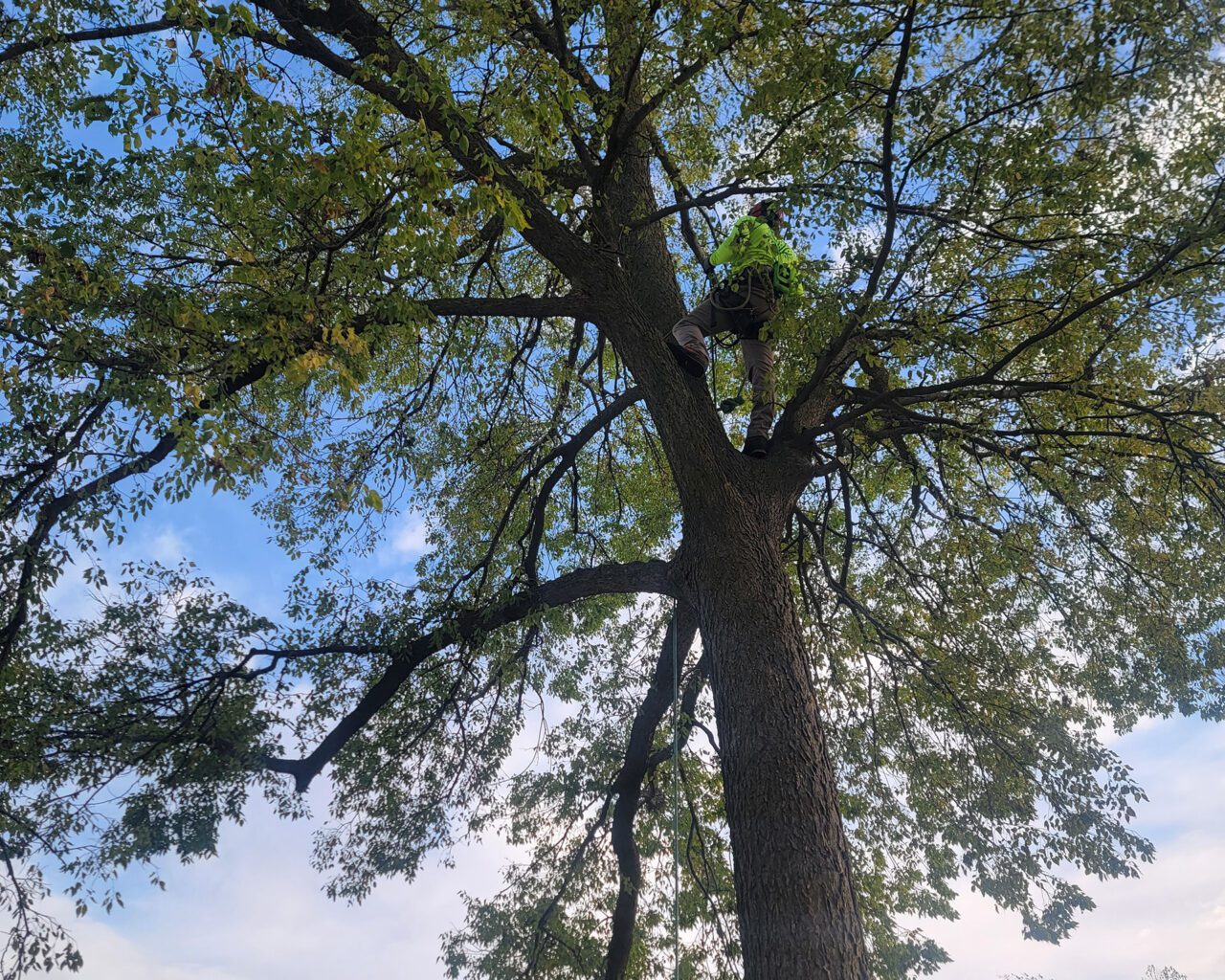 When Fall Pruning Makes Sense
That said, there are exceptions. If a branch is damaged, diseased, or poses a safety hazard, it should be removed regardless of the season. In such cases, fall pruning can prevent further damage and protect both the tree and its surroundings. Additionally, certain tree species in Omaha may be less susceptible to fall pruning drawbacks.
Best Practices for Fall Pruning
If fall pruning is necessary, it should be done with care. Use clean, sharp tools to make precise cuts so the tree can heal quickly. Remove only what is necessary, focusing on damaged or diseased limbs. Always follow recommended pruning techniques to minimize stress on the tree.
The Role of Certified Arborists
Given the complexities surrounding fall tree pruning, consulting a certified arborist like Amy Nakai can be invaluable. These professionals understand the local Omaha tree varieties and can assess whether fall pruning is advisable. Their expertise ensures that any necessary pruning is done safely and effectively, aligning with the tree's long-term health.
Final Thoughts on Fall Tree Pruning
While fall tree pruning might seem like a routine part of autumn yard maintenance, it's a task that requires careful consideration. In Omaha, where weather conditions can vary greatly, it's especially important to understand the needs of your specific tree species and consult professionals like Rooted Tree Specialists when in doubt. By taking a thoughtful approach to fall tree pruning, you can ensure your trees remain robust and beautiful for seasons to come.